There's a magic to living by the sea. I knew it when we lived in Roatan, but I don't think I fully appreciated it. Despite my constant raving about expat life on the island and encouraging everyone and their mother to live wherever makes them happy, I look back now and wonder if I was truly present and appreciative of the extraordinary circumstances of our life there.
Neither of us intentionally moved to Roatan. I think that's the crux of why I now wonder if I knew how good it was. Of course, there were still aspects that weren't perfect – no place is completely perfect!
But to live on an essentially private beach and have the water on our doorstep was amazing. To be surrounded by palm trees and mango trees and smiling faces was incredible.
Life is life everywhere you go – moving overseas won't help you escape the bills or the mundane moments of grocery shopping and doing laundry. Life is life in every country.
But life by the sea is something special.
It's something that I can better appreciate now, having lived by the sea and then left it, only to return again. Now, I proactively seek out moments when I can get into the water.
In Roatan, I often went months without being in the sea. As a reminder, we literally lived on the beach. But swimming in our bay just didn't appeal to me, and I do work full-time, so being behind the laptop is a vast majority of each day.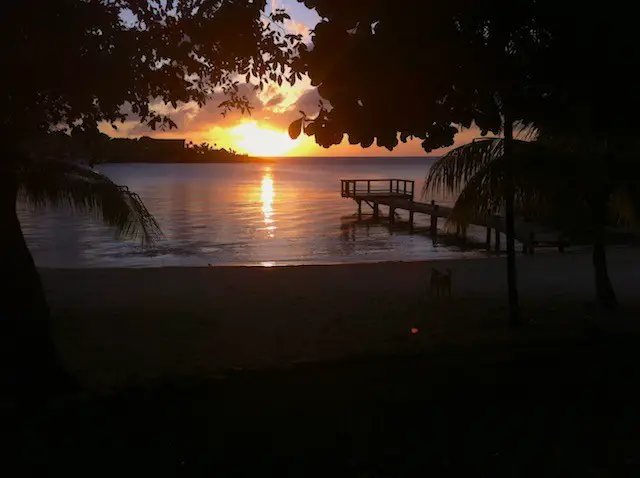 It's easy to get caught up in daily life and routines. That's not to say I didn't appreciate small moments of beauty – I do that every single day. Even living in Scotland and Ireland where the weather had me in a seriously terrible state, I could admire individual moments of beauty and wonder on a regular basis.
But living in a warm climate by the sea has a way of forcing you to be present. You can stop and look to the horizon with the sea at your feet, without worrying about freezing to death or getting run over by city traffic. You can pause and wonder.
Pausing is not something I grew up knowing how to do. It was always go-go-go between school, sports, club meetings, family gatherings, time with friends, and sleep…sleep being the only moment when I pretended to be at rest but my mind would still race through all the things I'd done and still had yet to do in the endless cycle of movement.
Mindfulness is something I've been working on lately. On being present and feeling grateful and choosing my best life. It's something I've been slowly training myself on for years, but it does not come naturally to this stereotypical former Type A New Englander.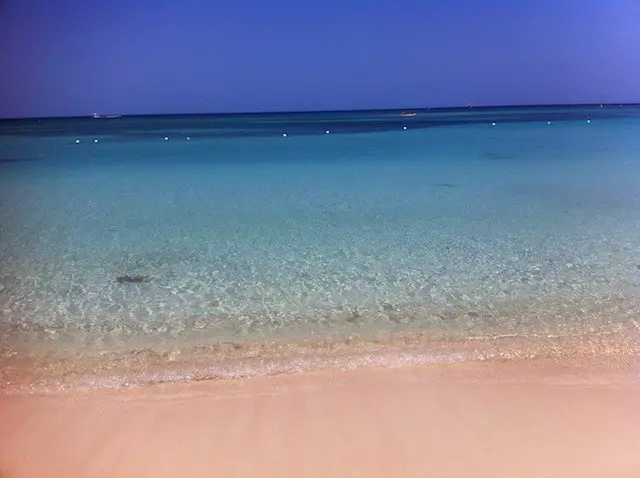 But it's easier while living in a warm place where the sun always shines. it's easier living where the sea shimmers and everyone around you is happy because they're on vacation or living their dream life.
It's so easy to be present when you look out to the sea in the early morning and realize how small you are in this world, yet how great an impact you as one person can have here.
It is such a simple reminder to go outside and to live.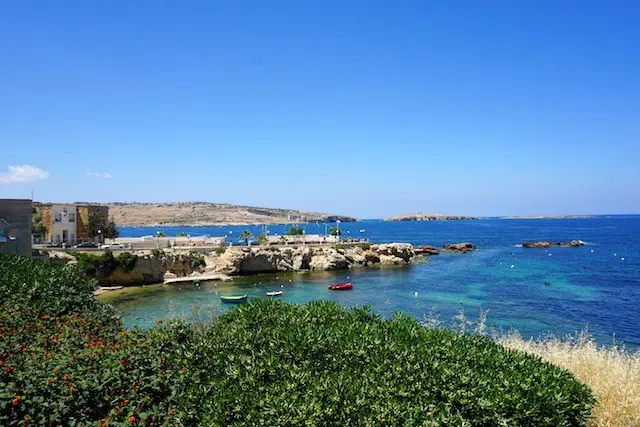 In Malta, I find it easy to be present, yet still hard to break habits. I find myself incredibly busy with work and finding excuses to not take advantage of where I am.
So, I'm still working on being present and feeling grateful every day.
I've started going for morning swims before the tourists descend upon the waterfront. I've been working from cafes and pubs more often to change my scenery and to get outside. I've even enjoyed some island adventures with plans for more soon!
We are all a work in perpetual progress, but my work focus for right now is mindfulness. Feeling gratitude and being present in each moment. After all, the present is only here for a fleeting moment before it lingers – unchangeable – in the past.
Want to take 10 minutes for inspiration to consider your life? You might like this:
---
New here? We've been expats in multiple countries, including Honduras, Scotland, and Ireland. We are currently living on the Mediterranean island of Malta.
You can follow our adventures by subscribing to my newsletter below, and join me on social media, too! I'm on Facebook, Instagram, Twitter, and Pinterest. See you there!